Retirement round-up
The latest news from our Retirement Living schemes
Eywood House is open for viewing
After undergoing a £9 million transformation, our Eywood House Retirement Community is ready to welcome its first residents. Eywood House has been built on the site of a sheltered housing scheme, previously owned by St Albans City and District Council, which was demolished and re-developed to create a brand new modern, comfortable retirement community.
There are 40 one-bedroom apartments for rent or sale through Shared Ownership. Each beautifully-designed home comes with a private balcony or terrace as well as a 24-hour emergency alarm system for added peace of mind.
Councillor Janet Smith, the Mayor of the City and District of St Albans, toured the scheme at an open day held in October. At the event, visitors got a first look inside the re-modelled building, which has been designed to make the most of natural light and circulating fresh air.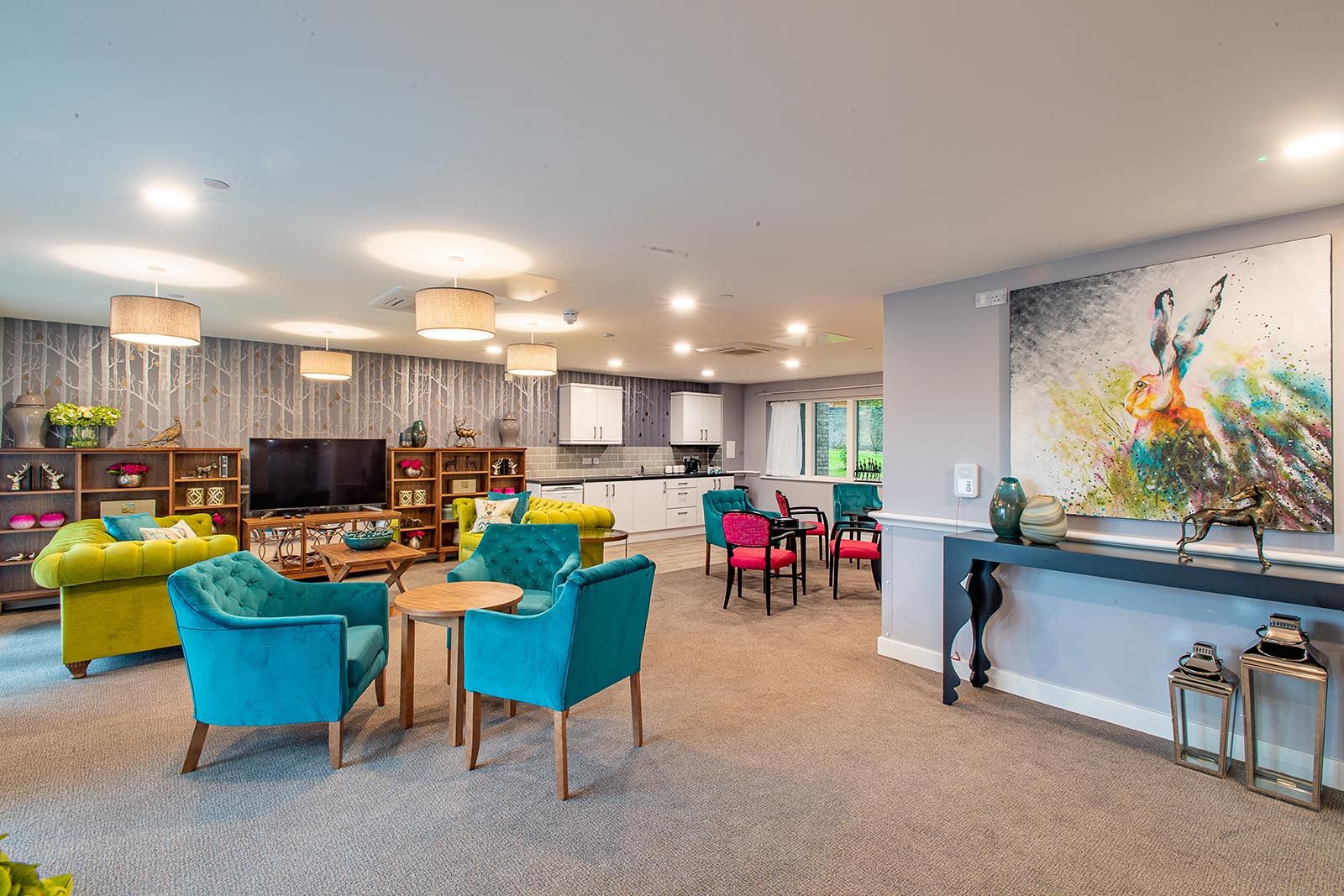 Wootton Vale gets glowing reviews
Residents living at our Wootton Vale Retirement Community have given their new home a big thumbs up. The development, which opened in February 2019, is our latest retirement scheme in Bedfordshire.
One resident commented: "It's great here and my apartment has very quickly become a happy home. Wootton Vale has a real community feel and I enjoy spending time with neighbours who are wonderful company and have become firm friends."
Situated on the edge of Wootton Village, the scheme is built over three floors and offers a range of facilities including a restaurant, hairdressing salon, scooter room and beauty salon. All 55 of the one and two-bedroom apartments are now allocated.
Nicola Randall, bpha Housing and Support Manager runs the scheme, and said: "Wootton Vale is a real credit to bpha and is a warm and welcoming home for our residents. We're delighted to have every apartment occupied and I'm extremely proud of the community that's being created here."
"This modern scheme is proving to be a popular choice for older people who want to keep their independence but also want to know that care and support is on hand when they need it."
Mill View welcomes its first residents
After months of planning and a multi-million-pound investment the first residents have moved into Mill View Retirement Living Community in Hauxton, Cambridgeshire.
The newly-built scheme offers a selection of one and two-bedroom apartments on either a rental or Shared Ownership basis, with
24-hour care available on site.
Mill View has a host of on-site facilities including a residents' lounge, a roof garden with access to a café and terrace, landscaped gardens, a laundry and scooter room.
Helen Etherington, bpha Retirement Living Area Manager, said: "I'm very excited to welcome our first residents to Mill View, which really is a home from home. This modern scheme is proving to be a popular choice for older people who want to keep their independence but also want to know that care and support is on hand when they need it."
Good food and great company mix well at Warburton House
This summer, more than 40 residents and their families gathered together to enjoy this year's Warburton House barbecue.
Six of the residents joined staff to organise and host the event, with one commenting: "Informal events like these are a good way to meet and mix with those who've recently moved in. We all come from a variety of different cultural backgrounds and we enjoy getting to know each other. With a lot of hard work and dedication from Hussein [Senior Housing Co-ordinator at Warburton House], we all enjoyed some good food and great company."
Warburton House Retirement Living Community is in Ninewells, Cambridge, overlooking the Gog Magog Hills. The scheme has a selection of modern two-bedroom apartments available for rent or sale through Shared Ownership, along with a range of facilities such as a lounge and hairdressing salon.
bpha now owns and manages 23 Retirement Living Communities for the over 55s.