A closer look at customer services
We've introduced a new approach to finding out what you think about us. We hope it will give us more opportunities to hear your feedback, and use it to improve our services.
Firstly, The Institute of Customer Services will be carrying out an annual survey on our behalf. The survey will look at lots of different aspects of our service. This information will be used to highlight areas for improvement, giving us action plans to work with throughout the year.
We've also launched a new telephone survey called TouchPoint. This involves calling customers several times a year, and we conducted our first survey in May. We spoke to 370 customers over five evenings, asking how satisfied they were with different parts of our service. This is what we found:
Rent & Service charge:
76.8% satisfied
Listens to my views: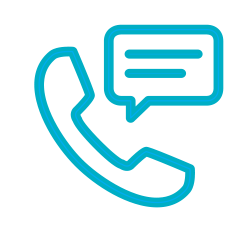 62.9% satisfied
Digital Services: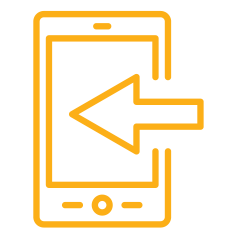 29.5% use bpha's digital services

Kept up to date: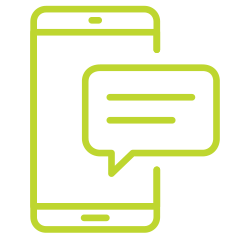 79.7% satisfied
Overall satisfaction with bpha: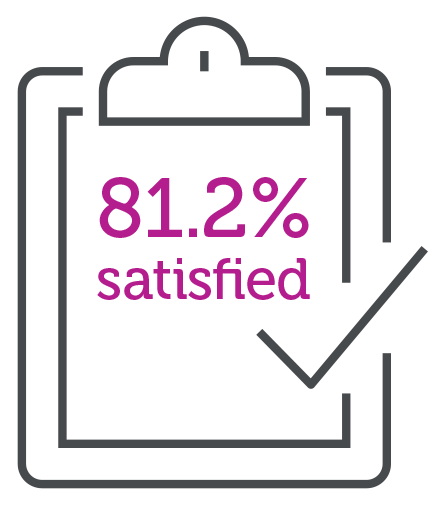 We've set ourselves a target to speak to 1,400 of you over the course of the year. The surveys are your opportunity to tell us what you think. If you get a call or an email inviting you to take part, please get involved and have your say.
Your one-stop support team
During our TouchPoint conversations it became clear that some of our residents were unsure of where to go with a question about their tenancy or their home.
The good news is that our experienced Customer Service team is equipped to deal with all enquiries at first point of contact. The list of issues they can help you with is huge so here is a reminder of the types of things they can advise on:
a question about your tenancy or home
debt, benefits and budgeting advice
paying your rent and dealing with rent arrears
reporting anti-social behaviour
reporting a repair, making a repair appointment, liaising with the contractor or property services
fly tipping
neighbour disputes
accessing your account online
making a complaint.
the mutual exchange process
giving permission for improvements
giving permission for you to have a pet
safeguarding – if you have concerns about a neighbour or child
giving you information about planned works to your home or neighbourhood
helping arrange a gas service
listening to your concerns and making sure they get to the right people
supporting you to manage your account online.
We understand that there are times when you might want to speak to your housing officer about a concern, if this is the case then our Customer Service team will put you in touch.
How to get in touch with us
Customer Services: 0330 100 0272 (Monday - Friday, 8am - 6pm and Saturday 9am - 1pm)
Emergencies*: 0330 100 0272
Rent payments: 0330 041 6497
Remember: When the phone lines are busy, we offer a free call back service.
Electrical: where there is no power whatsoever, water affecting wiring after a burst pipe or if a lift, fire alarm, communication or control entry system or similar are out of order.
Fire: where the fire service is attending or has attended.
Fuel and other service supply: if a utility company has been out but residents are expected to make their own temporary arrangements to provide portable heaters and similar.
Water: bursts on hot or cold-water supply if resident is unable to turn off the stop-tap, overflowing drains or toilets inside the property.
Weather: if bad weather such as gale force winds or lightning has caused extensive damage inside the house.
Engaging with the Board
Members of the bpha Board are looking for opportunities to engage and meet with more bpha customers over the coming months.
Feedback events and initiatives such as Task and Finish groups, will be some of the opportunities that the Board members will be hoping to attend to help understand our customers and services better.
We will keep you updated on how these progress in future editions of Talk.
One member of the Board who has recently retired is Shan Hunt, who has served for nine years as a non-executive director, both as a nominee of Bedford Borough Council and more recently as an independent member.
Shan made a real difference for residents and will be greatly missed.